Cumulative judgement and overall (total) sentence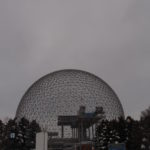 A cumulative judgment in Poland is issued by the court ex officio or at the request of the convict or prosecutor. An application for a cumulative judgment is not subject to a court fee. The court competent to issue a cumulative judgment is the court that issued the last conviction or cumulative judgment at first instance, adjudicating penalties subject to merger.
If in different instances there were courts of different orders, the joint judgment is issued by a higher court. If necessary, the court asks the penitentiary institutions in which the convict was staying, to send an opinion on the behavior of the convict during the sentence, as well as information on family and property conditions as well as on the state of health of the convicted person and data on the execution of sentences imposed in individual judgments .
The cumulative judgment is issued after the trial. The personal appearance of the convict is not mandatory, unless the court decides otherwise.
Various rules may apply when imposing a total penalty:
– cumulation, which consists in summarizing (accumulating) penalties imposed for converging crimes,
– the principle of absorption (absorption), according to which the most severe of the imposed penalties becomes a total penalty,
– the principle of reduction, according to which the penalty resulting from the sum of unit penalties is reduced according to the adopted criterion (e.g. the upper limit of a given type of penalty, the adopted principle of extraordinary tightening),
– the principle of perception (increase), on the basis of which the highest unit penalty is subject to stricter,
– a mixed (called modified) system principle that combines several of the above principles at once.
Once the cumulative judgment has become final, the merged judgments shall not be enforced within the scope of the cumulative judgment. In the event of imposing in the total sentence a penalty lower than the period of imprisonment or combined imprisonment or equal to this period, the chairman shall immediately order the release of the convicted person, if he is not deprived of liberty in another case.
When submitting the order for enforcement, a joint judgment issued shall be attached. When imposing total penalties, the court is obliged to take into account the degree of relationship between individual offenses, their subjective and objective communication.
According to current case-law, the closer this relationship is, the more prevailing the principle of absorbing individual penalties, and the looser the principle of cumulative or summing prevails. If there are no conditions to issue an aggregate judgment, the court shall issue a decision to discontinue the proceedings.
The KJS Legal law firm represents clients in cases of joint judgment. We select legal argumentation for each case individually to obtain the most favorable solution based on the principle of full absorption.
Attorney-at-law Joanna Susło
KJS Legal Kancelaria Adwokacka – Law firm in Wrocław
Tel. 668-841-990
Advocate – Wrocław – Criminal Law in Poland