Establishment of property separation with retrospective date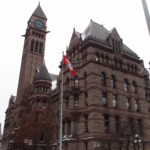 For important reasons, each of the spouses in Poland may request the court to establish property separation. Establishment by the Court of property separation may also be demanded by the creditor of one of the spouses, if it is probable that satisfaction of the claim established by an enforceable title requires the division of the joint property of the spouses.
When is the property separation created?
Property separation arises on the day indicated in the judgment that establishes it. Maybe there is also establishing property separation as part of the so-called "nuptial". It is worth remembering, however, that as part of the intercity, the parties cannot establish separation with retrospective date. This solution is only possible before the General Court.
Pursuant to the provisions of the Family and Guardianship Code, in exceptional cases the Court may establish property separation on the day earlier than the day the court is seized, in particular if the spouses separated. Our lawyers' experience shows that circumstances such as – separation of spouses, lack of cooperation and consent in conducting business activity, conflicts of interest, justify the adoption of a retrospective date, establishing separation.
Cases for separation by the Court in Poland are heard in the trial. The competent court will always be the District Court, family department.
Importantly, it is unacceptable to seek divorce and to settle property separation with a single application with a retrospective date. In these cases, our lawyers advise on the fragmentation of cases – filing a divorce petition and, at the same time, an application for separation with retrospective date.
KSJ Legal Law Firm handles many family law cases, including those related to the division of property, divorce and establishment of property separation. We advise at every stage of the proceeding, starting from an attempt to resolve the case amicably to obtaining a final decision and execution before law enforcement authorities.
Attorney-at-law Joanna Susło
KJS Legal Kancelaria Adwokacka – Law firm in Wrocław
Tel. 668-841-990
Advocate – Wrocław – Divorce in Poland – Family Law in Poland