Employee claims in the event of termination of the employment contract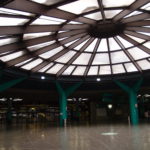 In practice, there is no shortage of cases where the termination of employment contract received by the employee is unjustified or violates the provisions of labor law. In such situations, our lawyers draw up an appeal against such termination of the employment contract and represent employees in the labor court.
In such a case, the employee may request that the termination be terminated – so-called declare it to be unauthorized and ineffective. Such a request will be accepted by the labor court, but only until the terminated contract is still in progress, i.e. until the end of the notice period. In practice, this rarely happens.
If the notice period has expired and the request to determine the ineffectiveness of the termination cannot be accepted by the labor court, the employee may request:
– reinstatement to work on previous conditions (so-called restitution claim) or
– compensation (in the amount of remuneration for the period from 2 weeks to 3 months, but not lower than the remuneration for the notice period).
It is up to the employee to choose one of the claims listed above that he or she will want to assert before the labor court. There is an exception to this rule. If the employee requests reinstatement and the labor court, based on the evidence gathered in the case, considers that such reinstatement is impossible (e.g. the job has been liquidated) or would be pointless (e.g. due to the dispute between the employee and the employer), then in such a situation can only award the employee compensation.
An employee who started work as a result of reinstatement to work, is entitled to remuneration for remaining unemployed, but not more than for 2 months, and when the notice period is 3 months – not more than 1 month.
The employer may refuse to re-employ an employee if, within 7 days of reinstatement, he has not reported readiness to start work immediately, unless the deadline is exceeded for reasons beyond the employee's control.
An appeal against the termination of an employment contract shall be lodged with the labor court within 21 days of the delivery of the letter terminating the employment contract. The appeal can be combined with a claim for payment of overdue remuneration, e.g. for overtime or night hours, as well as with a case to establish the existence of an employment relationship.
The KJS Legal law firm successfully represents employees before the labor court. Our assistance includes pre-trial, mediation, court and enforcement proceedings. We edit settlements – agreements concluded by the parties (employees and employers) before initiating a case in court and court settlements
Attorney-at-law Joanna Susło
KJS Legal Kancelaria Adwokacka – Law firm in Wrocław
Tel. 668-841-990
Advocate – Wrocław – Labour Law in Poland