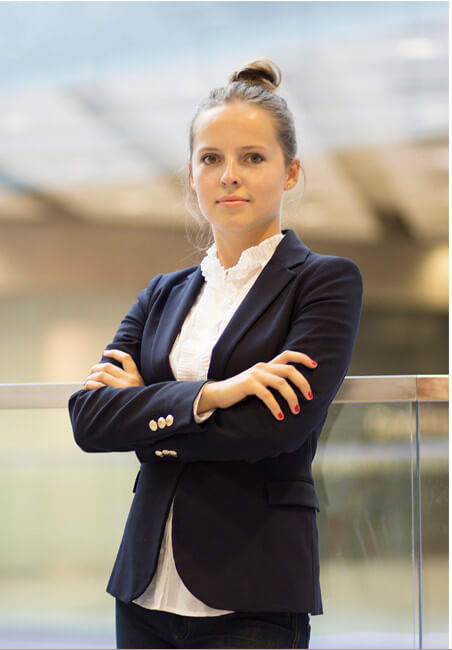 Attorney-at-law Karolina Susło

Attorney-at-law, member of the Wroclaw Bar Association (entry no. WRO/Adw/1884)
Karolina Susło is the founder of KJS Law Office. Karolina attended University of Wroclaw where she graduated with a major in Finance and Tax Law. Prior to law school, she earned her postgraduate certificate from the Chicago–Kent College of Law, Illinois Institute of Technology. Karolina completed attorney-at-law training and passed the bar exam at the Wroclaw Bar Association in Poland.
Karolina has reputable litigation experience and represents individuals and business entities in a wide array of legal matters. In particular, she regularly counsels clients across all facets of contract law (drafting, review, implementation and negotiation of contracts, legal representation for contract disputes). She handles complex real estate, administrative and family cases. She also has experience with alternative dispute resolution and international debt enforcement proceedings. She has successfully represented Italian clients before Polish and Italian offices.
At KJS, she heads the firm's Italian & English Desks.
Karolina Susło is fluent in Polish, English and Italian.