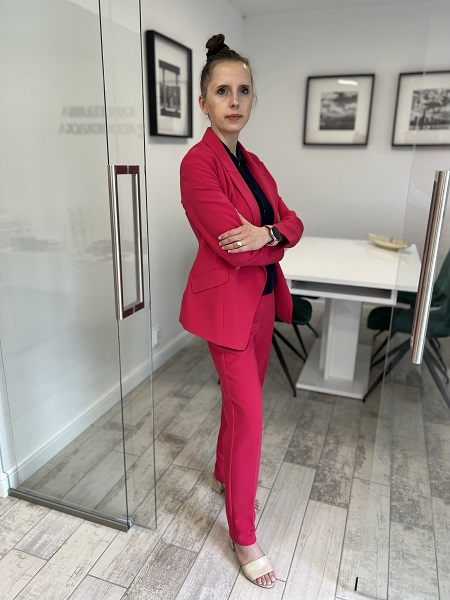 Attorney-at-law Joanna Susło

Attorney-at-law, member of the Wroclaw Bar Association (entry no. WRO/Adw/2197),

Ph.D. in Law

Mediator, member of the Mediation Center at the Wroclaw Bar Association (entry no. 535/2019).
Joanna Suslo is the co-founder of KJS Law Office. Joanna attended University of Wroclaw where she got her Ph.D. in Law. She was awarded a number of scholarships during her time in law school, she studied law in Paris and New York. She had the opportunity to intern for the Hudson County Bar Association and New Jersey Superior Court. Joanna completed attorney-at-law training and passed the bar exam at the Wroclaw Bar Association in Poland. She also completed mediation training organized by the Mediation Center of the Supreme Bar Council in Poland and obtained the title of mediator.
She assists business clients with day-to-day counsel at all stages of the of the business life cycle (formation and organization of new businesses, corporate counsel to the board of directors, business process transformation, bankruptcy and liquidation). She also has an extensive background in legal assistance in the scope of family and inheritance law. Joanna represents clients in commercial litigation and transactional matters. In addition, she has represented clients at the administrative level before the following: the European Union Intellectual Property Office, General  Inspector for Personal Data Protection and Polish Arbitration Court of Internet Domains and the Supreme Medical Court in Poland.
She is an active member of English & French Desks.
Joanna Susło is fluent in Polish, English and French.