Competitive activity against the employer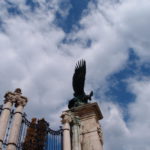 There is no definition of legal "competitive activity" in the Polish Labor Code, which is why the meaning of this concept is best sought in practice – ie court rulings. According to the judgment of the Supreme Court of September 12, 2008. (file reference number I PK 27/08), only the employee's activity, which is actually carried out by him, is addressed to the same group of recipients, even if it partly overlaps with the employer's activity and actually threatens his interests. Therefore, only activities that violate or threaten the interests of the employer are prohibited.
Dealing with competing interests is therefore synonymous with activities undertaken for profit or participation in projects or commercial transactions whose effects relate (or potentially may apply), even partially, to the same group of recipients. Undoubtedly, the scope of prohibited competitive activities should be specified in the employment contract or in the additional contract, the so-called non-competition agreement / agreement.
It is assumed that under the "freedom of contract", the parties should, in the context of the non-competition clause, specify in writing the scope
– subject (what is prohibited?)
– subjective (who cannot be sent to a competitive offer?)
– temporary (when you cannot compete? Is the non-competition obligation only during working hours or outside of it?) and
– territorial (where cannot I compete? Does the non-competition clause only apply to the place where the employer's registered office is located or to a wider area?).
KSJ Legal Law Firm successfully conducts many matters in the field of labor law, including those related to competitive activity and the so-called employee loyalties. We advise at every stage of the proceeding, starting from an attempt to resolve the case amicably to obtaining a final decision and execution before law enforcement authorities.
Attorney-at-law Joanna Susło
KJS Legal Kancelaria Adwokacka – Law firm in Wrocław
Tel. 668-841-990
Advocate – Wrocław – Labour Law in Poland